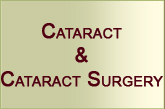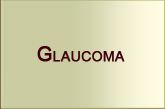 15925 E. Whittier Blvd. Whittier, CA 90603

1 block East of the Whittwood Town Center

As an added convenience and personal service to our patients, Marshburn Eye Center provides an Optical Boutique on our premises.  Following an eye exam, patients can walk a short distance to the Optical Boutique where our friendly, skilled opticians fill their prescription.  However, you need not be our patient to visit the Optical Boutique:  anyone is welcome to come shop and browse, and no appointment is necessary.

Marshburn Eye Center's Optical Boutique offers a wide array of both stylish and affordable frames.  We carry over 800 styles of eyeglasses and sunglasses from such high quality designers as Fendi, Coach, Cover Girl, Gucci, Prada, Ray Ban, Ralph Lauren, BCBG, Tura, Flexon, Burberry, Calvin Klein, Marchon, Giorgio Armani, and Juicy Couture.  The Optical Boutique also features many speciality frames, such as Silhouettes, a an exclusive brand of eye wear with frames made of titanium -- the lightest and strongest alloy used in eyewear.

Although we carry frames to appeal to most every style and budget, our Optical Boutique has access to any lens style on the market so if you do not see exactly what you like, we'll try to find it for you.

For faster customer service, we also have an in-house optical lab equipped with a state-of-the-art edger which enables our opticians to manufacture lenses here at Marshburn Eye Center.  Our lab maintains a large inventory of single vision lenses so if a client's prescription and frame selection meet certain criteria, our opticians can provide them with new glasses in a day or two.

Because Marshburn Eye Center opticians are trained and experienced in every aspect of lens technology and prescription requirements, our Optical Boutique customers enjoy a one-on-one conversation with a professional who listens carefully to their concerns, questions, and specific eye care needs to ensure the best possible eyewear solution.  It is no wonder satisfied clients return to our Optical Boutique year after year.

Excellence in Eye Care for over 50 years

Our  friendly opticians in the Optical Boutique are trained to fit and dispense eyeglasses and contact lenses.

Marshburn Eye Center's Doctors of Optometry evaluate the complete ocular health of our patients. They are primary health care  providers who specialize in the examination, diagnosis, treatment and management of diseases and disorders of the eye.  Our  optometrists will provide a thorough eye examination focusing on the internal and external structure of the eyes to diagnose eye  diseases like glaucoma, cataracts and retinal disorders; systemic diseases like hypertension and diabetes; and vision conditions like  nearsightedness, farsightedness, astigmatism and presbyopia.  Patients will also be tested to determine their ability to focus and  coordinate the eyes, and to judge depth and see colors accurately.  If necessary, prescriptions and fittings for eyeglasses, contact  lenses and low vision aids can then be written.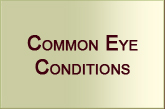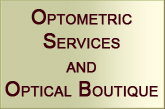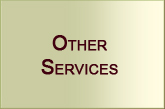 Copyright 2011: Marshburn Eye Center. Eye Doctor Orange County. All rights reserved.

15925 E. Whittier Blvd.  Whittier, CA 90603  (562) 947-8681